Cleopatra makeup step by step guidelines:
I am here to facilitate you with Cleopatra makeup step by step. In this contemporary era, Cleopatra makeup is ascending in Europe and all over the world. Over five thousand years ago, Ancient Egyptians use makeup to protect their skin from elements such as sunrays. They use eyeshadow not only for cosmetics but also for practical purposes. When Queen Cleopatra came to power in 1stcentury she made her rainbow cosmetics from rock minerals and plants. She was not the only one who wore makeup but men and women both of every class of Ancient Egyptians wore makeup. They believe that God will give protection to those who wore makeup.
Read: best concealer for dry skin and acne
Cleopatra makeup step by step (Eye):
Following are cleopatra makeup step by step guidelines:
Earliest Eye
The earliest eye paint in Ancient Egypt was a thick bright green paste made from the mineral Malachite
Dark Pigment
Dark pigment is painted around eye that help to protect eye from the Sunny midday sun glaring off the sands of the desert. Researchers have found that lead contains different salts. The use of a low amount of it in the eye makeup will increase the immune system. Scientific Experiments have shown that lead contains chloride salts. When it comes into contact with skin it produces nitric oxide. Studies have suggested that Ancient Egyptians could have seen a 240% increase in their nitric oxide levels when they wore eye makeup Lengthen Eyelashes helped to protect the eyes from sand dust and other debris.
Lipstick
Ancient Egyptians were the first to discover lipstick. They made it by crushing their gemstones and lead and painting their lips and eyes. They also added red lip paint to their arsenal crushing bugs to create a crimson for their lips.
Read: Best Drugstore Concealer For Contouring
Nail Polish
The nail polish was made from a reddish-brown dye called Henna.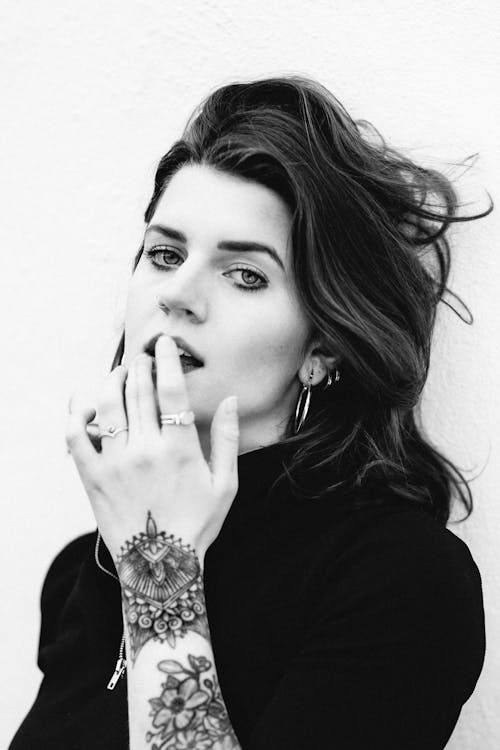 Read: The best drugstore concealer for combination skin
Steps for Cleopatra Makeup step by step:
Step: 1
Apply Primer
First, apply primer on the eyes also apply under the
eyes.
Step: 2
Main Eye Shadow
The main eye shadow for this look comes from Mac who is in the shade of jealousy wakes. Use green color
(comes from something called Malachite Powder which is an Emerald colored mineral) for this purpose. Using a flat paddle brush apply this onto the eyelids to the brow.
Step: 3
Mapping out the pattern for eyeliner
Take an eye pencil that is not pigmented and sharpen it. Apply a Bold black line on the upper and lower eyelids. Fill the line by using an eyeliner brush
Step: 4
Brows
By using Mac 263 brush fill in the brows with black gel eyeliner
Step: 5
Waterline
Line the lower waterline black. Completely black on the lower waterline
Step: 6
Give Glow
Use light grayish-black Smokey Eye shadow apply it with Sigma e25 blending brush. This will define the outer crease of the eye with this eyeshadow
Step: 7
To complete eyes add a pair of falsies
Step: 8
Use concealer to mark spots
Step: 9
Use foundation and apply it with a brush. Set the face lightly with translucent powder underneath the eyes also.
Step: 10
Apply bronzer lighter dust.
Alena Fareed (FTZ College-Pre Engineering)